Untitled (FIELD RECORDINGS - PART 1), 2018

Developed for 'INTO THE SPACE' co-curated by Günther Oberhollenzer and Vasilena Gankovska with new works by with artists Helen Grogan and Judith Sauper, GALERIE IG BILDENDE KUNST, Vienna, 2018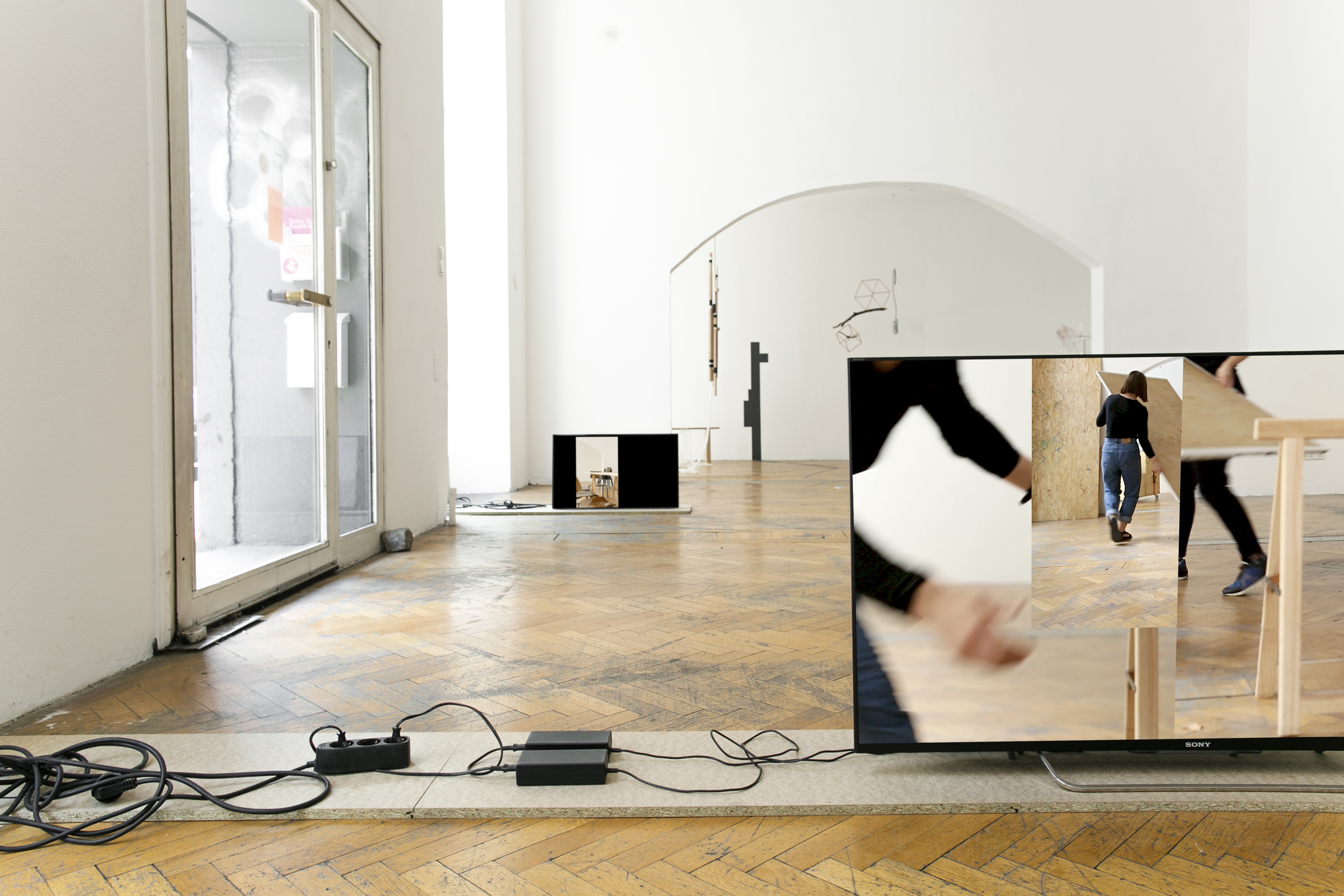 5 x chipboard subflooring panels (93 x 33 x 2 cm each), HD video collage with synchronised diegetic sound (13:40 min), HD video collage (14:60 min), HD video sequence (10.10min), Sony Bravia KDL- 32W705B (84 x 53 x 6 cm), Sony Bravia DL-50W705B 50W (112 x 66 x 6 cm), Samsung UE32H6270SS
(IG 85 x 55 x 6 cm), Galerie IG BILDENDE KUNST existing range of black power cables and powerboards, IG BILDENDE KUNST street entrance, GALLERIE IG BILDENDE KUNST gallery (floor, gallery archway entrance, 4 x corner, 2 x power points, standard overhead working lights.

The artist acknowledges the direct engagement and support of IG BILDENDE KUNST staff. This project incorporates the IG BILDENDE KUNST board meeting table, assembled and disassembled by IG BILDENDE KUNST curator/Board Member Vasilena Gankovska and artist Helen Grogan.

Installation views at GALERIE IG BILDENDE KUNST, Vienna, 2018.