splitting open the surface on which it is inscribed, 2018

In 'Great Movements of Feeling', Gertrude Contemporary, Melbourne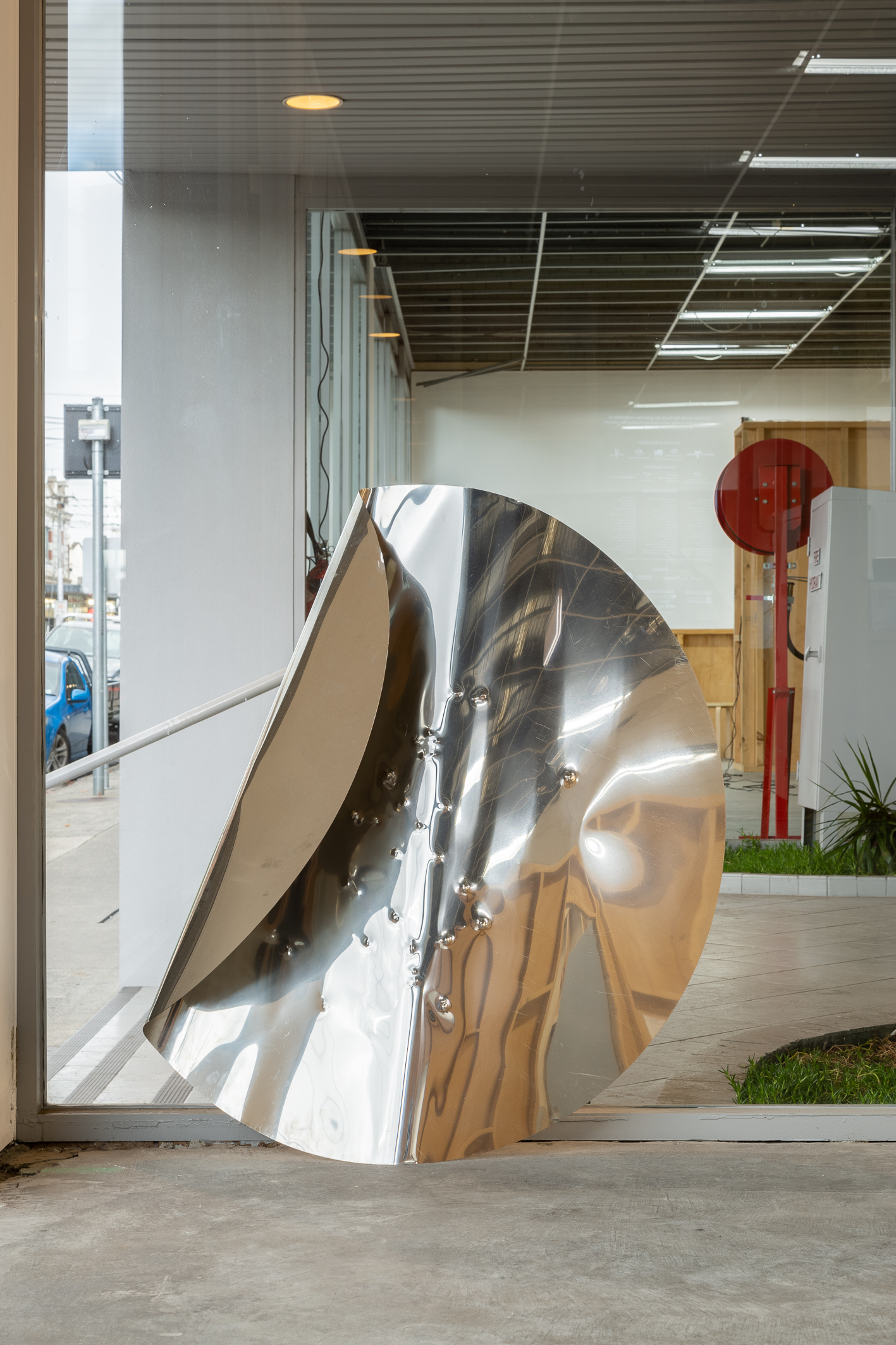 3 channel video and sound recording (14:50 min), synchronized and looped), 3 x Samsung UA50MU6100 screens (65 x 112 cm each), 2 x headphones, Gertrude Contemporary foyer, 0.7 steel sheeting (110cm diameter in circular form), choreographic score designed for continuous filming in three 50mm views.

Choreographic score design and development: Helen Grogan. Choreographic score enaction for Gertrude Contemporary foyer site: Shelley Lasica. Sound Recordist: Liam Power

Installation views in group exhibition 'Great Movements of Feeling' curated by Zara Sigglekow for Gertrude Contemporary. Photos by Christo Crocker. Lilac Session/Discourse for studio site: Atong Atem, Jess Gall, Laura May Grogan, Simon MacEwan, Liam Power.